Mental and physical wellbeing is a popular subject across many industries in the world and arguably none are more important than your child's – especially in a place that they spend a large amount of their time growing and developing.
At Morden Primary we have a wide range of opportunities within school for children to talk to adults and each other about things they want help with. Our staff undergo safeguarding training annually to help be able to spot changes in behaviour and personality that may indicate that a student may need to talk about something on their mind.
At home the need is the same and below are some websites you may find helpful or interesting to read alongside some useful numbers in case you feel you want some external advice to assist with your own wellbeing.
​https://www.place2be.org.uk/our-services/parents-and-carers/supportingyour-child-s-mental-health https://youngminds.org.uk/find-help/for-parents
https://mindedforfamilies.org.uk/young-people
https://www.bbc.co.uk/bitesize/articles/znsmxyc
https://www.annafreud.org/media/11246/option-3-covid-advice-families2.pdf
https://www.nhs.uk/oneyou/every-mind-matters/anxiety
https://safespot.org.uk
https://www.childrenscommissioner.gov.uk/report/childrens-guide-to-coronavirus
https://www.mind.org.uk/information-support/for-children-and-young-people/information-for-parents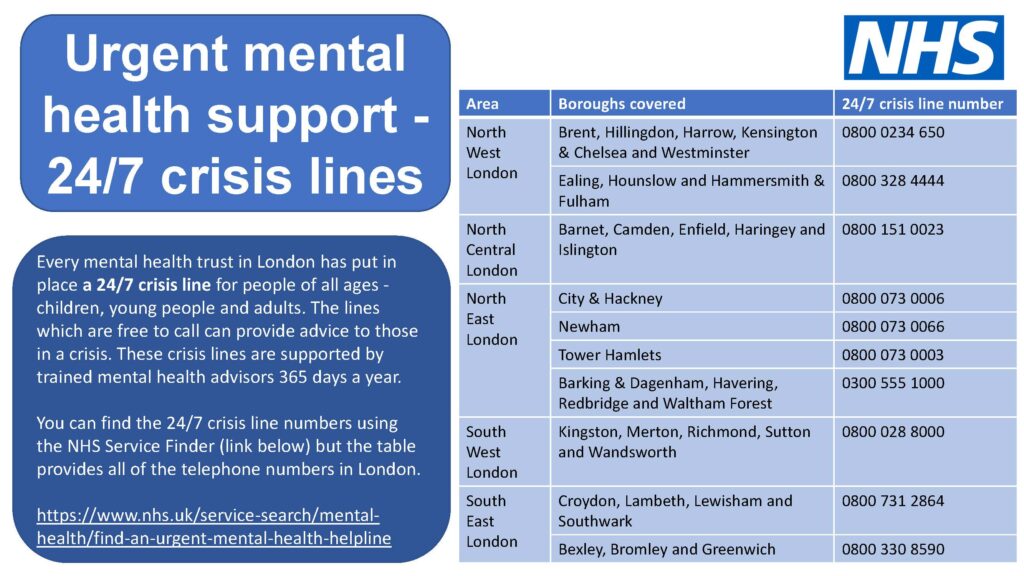 We also have a school nurse that visits regularly, they can supply a wide range of services.
https://www.healthmatters.clch.nhs.uk/merton